Corporate Team Building Sand Sculptures
Brilliant creations. Sandology Steve was awesome for our team event at Coogee.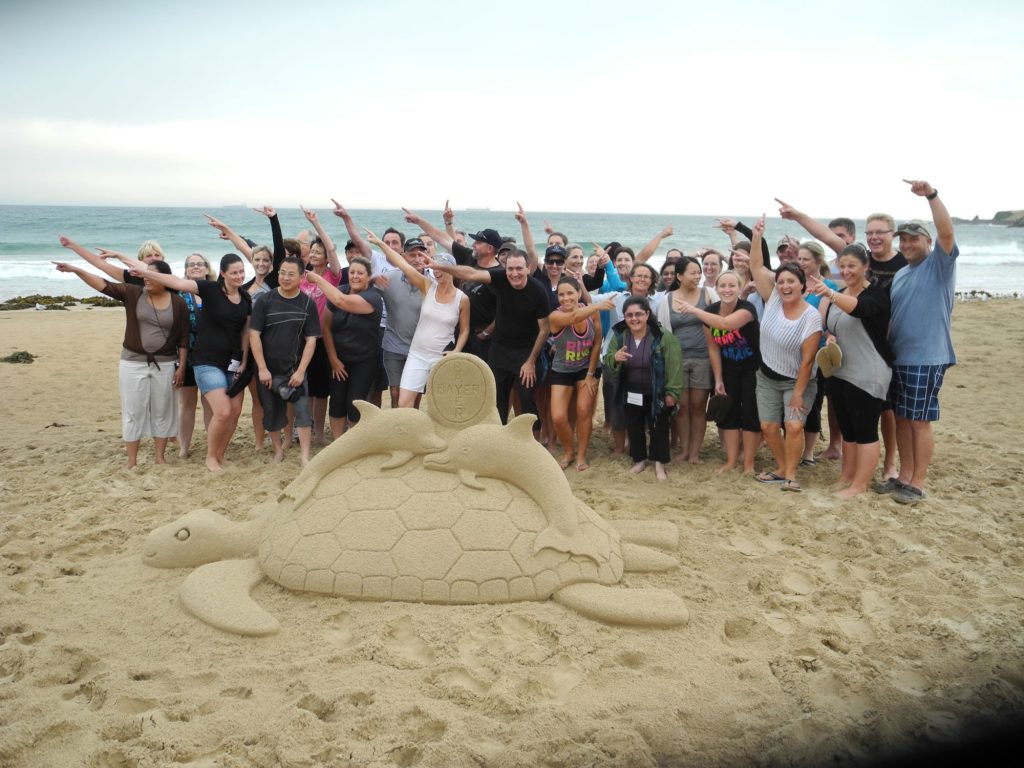 On arrival, your team will be amazed by a masterpiece sculpture created by one of Australia's leading sand sculptors. You will learn the simple techniques required to build amazing sand sculptures by Steve Machell. You will get into your team to create a masterpiece, this can be a competition or just for fun. Steve and the team will offer tips and support to keep you excited throughout the event. This will surely be an unforgettable experience your team will love and they will have skills that can be used for a lifetime to amaze your kids and friends. This is a great stand alone event, finale to a beach olympics or a fun break from long conference sessions. You can incorporate your company logo or conference theme. Great event for groups of any size.